Improving the efficiency of forklifts when lifting loads above 10 meters
Improving the efficiency of forklifts when lifting loads above 10 meters
Improving the efficiency of forklifts when lifting loads above 10 meters,Most forklifts work in warehouses with rack heights up to 5 meters. If there is a lot of space, then four-wheel electric forklifts with a counterweight or classic forklifts are used. If space is tight, then warehouse owners prefer compact warehouse machines, such as three-wheel electric forklifts or self-propelled stackers.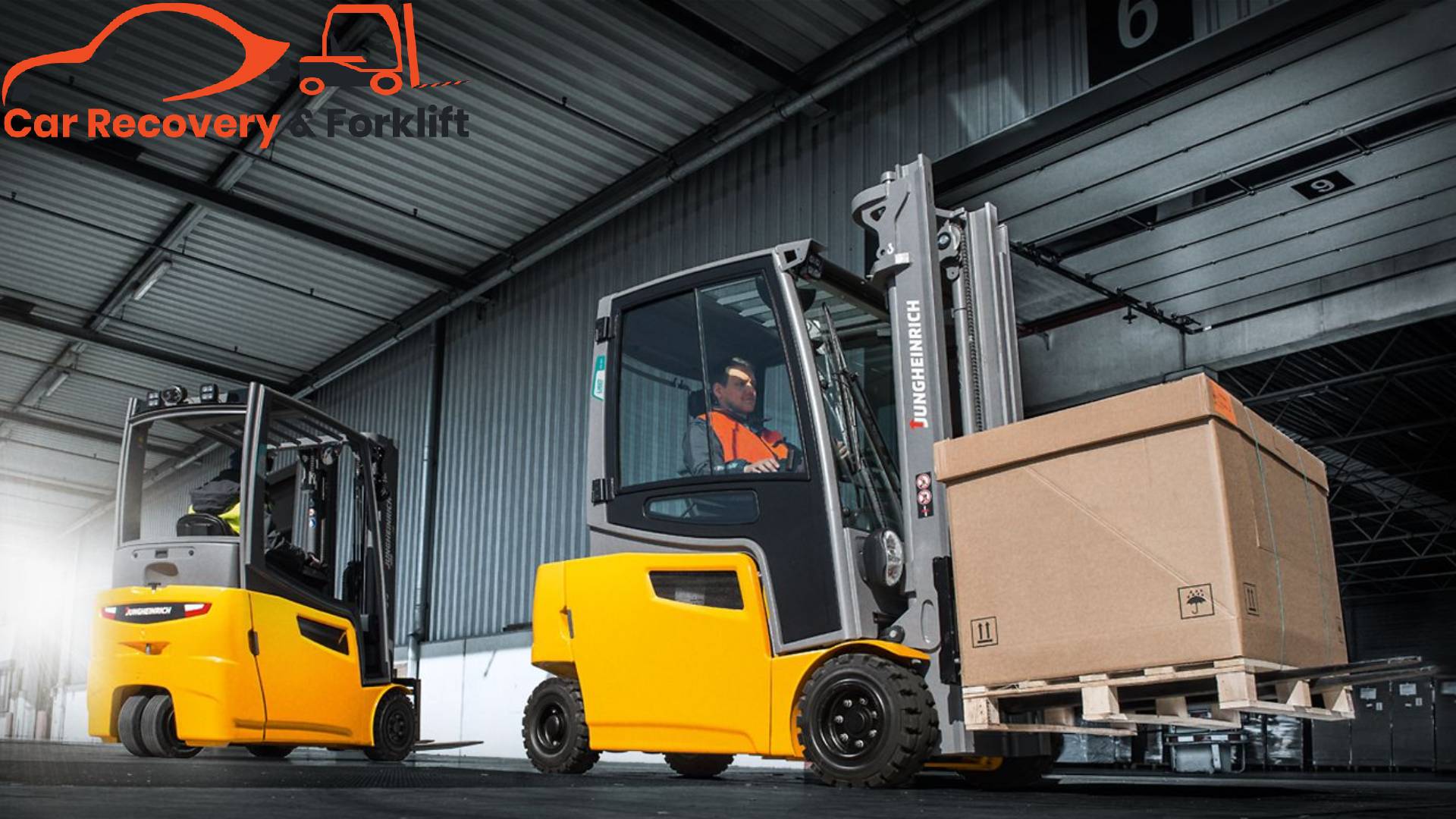 In cramped warehouses, where the ceiling allows you to install racks 10 meters high and above, none of the listed types of machines is able to work. Counterbalance trucks can't maneuver freely through narrow aisles, and self-propelled stackers are too unstable to lift heavy loads to great heights. Here, other handling equipment is used – narrow-aisle loaders ( VNA ), which move along guides.
Read More : Hamdan Forklifts And Car Recovery 
If you need to not only stack pallets to a height of 10 meters or more, but also move them from the storage area to other places, then you can use reach trucks – compact electric forklifts with a retractable forklift. Despite the high stability, there are problems with visibility when stacking pallets with a reach truck. Painting the shelving beams in bright orange or red colors improves visibility somewhat, but does not completely solve the problem. How then to ensure the safe loading of pallets?
Here are 3 factors that can play a decisive role:
Cabin structure. First of all, use reach trucks whose cab maximizes the operator's visibility when handling high loads. Roof guards must be designed not only to protect against falling loads, but also to provide good visibility. The fork ends of the forklift must be visible through the grate. Also pay attention to the design of the mast or fork carriage. Can the operator see the load through them? The vertical beams of the mast and hydraulic cylinders must not block the view.
Overview enhancement features. Choose a reach truck with features that help you safely place and unload loads. They are sometimes available as optional equipment. Ideally, use a combination of a video camera, monitor, and height selector. The height selector helps the forks of the loader to stop exactly at the right level. Automatic fork tilt centering and carriage sideshift functions increase safety and reduce load handling time.
Elimination of sway. When lifting heavy pallets to a height of more than 10 meters, gravitational and lateral forces act. When stopped, the forklift mast may begin to sway back and forth and the operator must wait until this motion stops. Some reach trucks are equipped with features that reduce mast sway. For example, they can be equipped with passive sway control, in which the chassis moves slightly to compensate for the movement of the lifted load. The active stabilization function works with the help of software, automatically adjusts the speed of the loader, the speed of movement of the mast and fork carriage.
Improving the efficiency of forklifts when lifting loads above 10 meters
Read More : Electric Forklift Vs. IC Forklift
Procedure for improving cargo handling at height:
Explore whether switching to reach trucks can help optimize warehouse space utilization.
Consider forklift upgrades to increase productivity when handling high-altitude loads.
Check if the masts can be replaced with more functional ones. Choose from versions with a wide field of view, sway control or stabilization system.