Affordable Forklift Rentals in Al Quoz, Dubai
At Hamdan Forklifts, we offer affordable daily, weekly and monthly forklift rentals in Al Quoz and throughout Dubai. Rent exactly the forklift or telehandler model and attachments your business needs, while saving substantially over purchasing equipment.
Our rental fleet includes:
Electric counterbalance forklifts (3,000 – 5,000 lb capacity)
LPG and diesel powered forklifts (up to 15,000 lb capacity)
Rough terrain forklifts for outdoor construction jobsites
Telehandler forklifts (up to 15 ton lift capacity)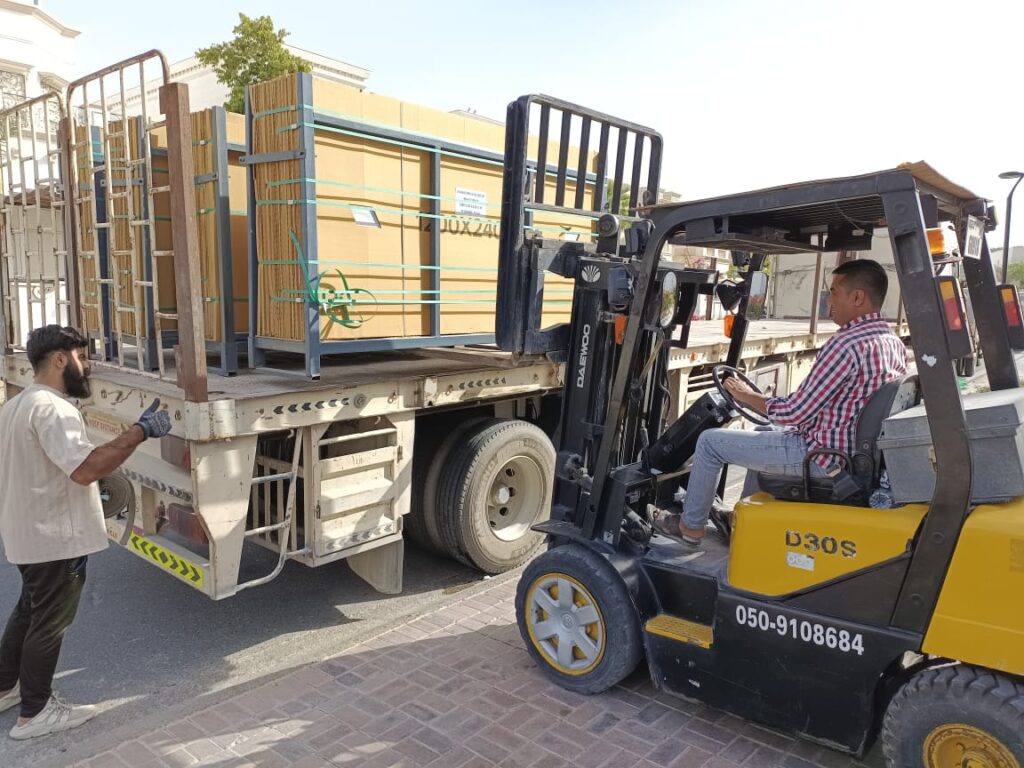 Hamdan Forklifts Rentals in dubai is Ready To Work For You
Forklift Rental Services in Al Quoz
Forklift Rental Al Quoz
Forklift Rental Services in Al Quoz, Dubai. The forklift is one of the most common and versatile pieces of lifting equipment. It has been used since the early 1900s when it was first invented by engineer Karl Benz. Since then, forklifts have become a vital part of industrial manufacturing facilities around the world as they help transport materials from point A to point B efficiently with minimum damage or wasted product due to uneven terrain or damaged roads.
Lifting equipment, and forklift rental services in al Quoz, Dubai
For the discerning customer, there is no better way to get a forklift rental in Dubai than through The Rental Center. Our company has been providing reliable equipment and professional service since 2021. We offer high-quality forklifts for rent at affordable prices so that you can move more efficiently and effectively than ever before!
We understand that each client has different needs when it comes time for them to rent their own brand new piece of equipment from us here at The Rental Center, but whether it's a small lift or something larger like an industrial-type crane with a hydraulic boom arm (which we recommend), our team will be able to find exactly what fits within your budget constraints while still ensuring safety standards are met throughout every step along the way!
Forklifts Hire Services in Al Qouz Dubai
If you need a forklift for your business or warehouse, we can help. We have many years of experience in the logistics industry and can provide you with the best rental service at affordable rates.
Our company is well-known among businesses in Dubai and Abu Dhabi who are looking for reliable suppliers of industrial equipment like forklifts, pallets, and material handling equipment. We understand that every project has its own specific requirements so we work with our customers to develop customized solutions tailored specifically to their needs.
The forklift is a piece of heavy machinery used for lifting and moving materials. Forklifts are most commonly used in manufacturing, construction, mining, agriculture, and transportation industries. This machine has been developed over many years and it is one of the most reliable pieces of equipment available today.
Forklifts are the perfect tool for lifting heavy loads or moving large objects from point A to point B without having them damaged by gravity or friction on their way down. They can also be used as portable construction machines that can lift up to 5 tons (11000 pounds) with ease!
The rent a forklift in Al Quoz area is very popular because it has many companies that offer this service to their customers. There are lots of different types of lifts available for rent so you can choose which one suits your needs most closely!
If you're planning on moving some goods or materials,Hamdan Forklifts be the perfect solution.  Choose Hamdan Forklifts rental dubai company is specialized for Electric, Diesel and customized forklift rental services in Dubai. Offer 24/7 services.
Top Notch
We're proud to be the number one forklift rental company in Dubai. Our company is reliable, affordable, and easy to work with. If you need any kind of forklifts or other lifting equipment, please don't hesitate to contact us today!
Why Rent Forklifts from Hamdan in Al Quoz?
Renting from our Al Quoz, Dubai branch provides:
Fleet of new, regularly maintained equipment
Both short and long term rental periods
Ability to upgrade/swap equipment as needed
No maintenance or insurance costs to worry about
Equipment tailored for your exact requirements
With 10+ years serving customers in Al Quoz, you can trust our expertise.
Rent Your Forklift in 60 Seconds
Tell us a bit about your material handling needs, and we'll send you a custom quote for forklift rentals in Al Quoz within one minute! Get started now:
FAQs
Our rental rates include an experienced, certified forklift operator. No training or license required. We Provide Our Drivers to operate forklifts.
Minor damage is covered, but gross negligence/abuse will incur fees.
Yes absolutely. We offer flexible short or long term rentals.