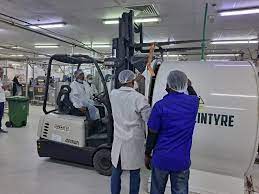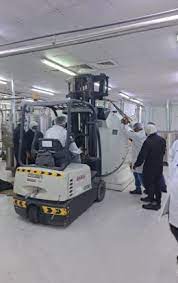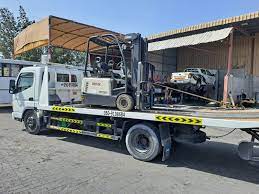 ABOUT US
We provide all kinds of forklift rental and car recovery services all over Dubai.
Best and quick car recovery and towing service. I love it !
WHAT WE DO
Our Services
Hamdan Forklift rental and Car Recovery in Dubai are available from our company for each of the following models:One of the best companies in the UAE that provides forklift rental services is Hamdan Forklift Rental and Car Recovery Services.We have crew members who have been trained and are well-versed in forklift technology, so we are able to meet any complicated lifting and moving requirements.
Forklift Rental Services
Car Recovery Services
Hamdan Forklifts & Car Recovery Services
We are serving our clients with best forklift rental and recovery services all over Dubai 24 hours with our professional staff.
Electric Froklift For Rent
Electric forklifts for rent are a great way to help your business grow. For example, if you're looking to expand your business but don't have the resources or budget for a new warehouse, electric forklifts can be an affordable option. They'll allow you to get more work done and make sure that everything is going smoothly.
Electric forklift rental comes in many different forms: some of these include models that move material around warehouses while others are meant specifically for moving items between rooms within those warehouses (such as between floors). While there are many different types available today, each type has its own unique features which can make it easier or harder depending on what needs they're trying meet specific goals within their organization.
---
---
Forklift Rental Al Quoz
Al Quoz is located in Dubai, United Arab Emirates. It is one of the most important areas of Dubai and you can get there by car or public transport.
The rent a forklift in Al Quoz area is very popular because it has many companies that offer this service to their customers. There are lots of different types of lifts available for rent so you can choose which one suits your needs most closely!
If you're planning on moving some goods or materials, Hamdan Forklifts be the perfect solution.  Choose Hamdan Electric Forklifts rental Dubai company is specialized for Diesel, 4×4 Forklifts, and customized forklifting rental services in Dubai. Offer 24/7 services.
FREQUENTLY ASKED QUESTION
---
Forklifts with more than 10,000 hours typically rank high, even though each machine is unique. A life expectancy of 10,000 hours indicates that most machines will continue to function for approximately five years in light of eight-hour business days. Forklifts made by top brands can last for up to ten years or 20,000 hours.
Toyota: Toyota has supplied North American businesses with forklifts for more than 50 years.
Yale: Since around 1875, Yale has provided hardware for lift trucks….
Hiab: It's possible that Hiab's truck-mounted forklifts are its most well-known product.
Hyster: The forklifts manufactured by Hyster are recognized worldwide.
The ability of a forklift to lift a certain amount of weight is its capacity. roughly 3,000 pounds are the ones with the lowest capacities, and they can hold more than 50,000 pounds.
Why Rent a Forklift in Dubai? The primary function of a forklift is to move heavy loads over a wide range of terrain and long distances. It is useful for projects that require a lot of materials in various locations and saves time and effort when lifting, carrying, and transporting them.
Call the dealer as soon as you finish your rental to avoid being charged for keeping the equipment beyond the terms of your agreement. They will collaborate with you to arrange a time.
During our operations, we are aware of the following:
The machine's load chart lists the kind of load that will be handled and its load capacity.
Look around the operating area to ensure that the loads are handled correctly.
The majority of companies that rent forklifts will be responsible for the upkeep of the equipment. But double-checking with the rental company is a good idea to make sure this is the case.
Not being liable for the upkeep of your rental hardware is an incredible benefit of leasing over possessing as it eliminates that additional cost for you.
To avoid being charged for additional time, contact us right away, and we'll help you plan a return.
Forklift Rental Near Me
Gas-powered forklifts are less harmful to the environment than electric forklifts. They can be powered by renewable energy sources like wind or solar, leaving a smaller carbon footprint. Additionally, electric forklifts tend to be quieter than gas-powered ones, making them more comfortable for customers and employees.
When compared to gasoline-powered models, electric forklifts require no oil changes or spark plug replacements, making them easier to maintain and repair.
---
In the United Arab Emirates, Hamdan Forklift and Car Recovery has been the only forklift rental company to offer car recovery services since 2017. We are proud to offer the best all-in-one material handling solution. Our clients come from a wide variety of sectors. We take great consideration of our clients' necessities, which is the reason we are at present one of the most outstanding forklift rental organizations in the UAE.
Since we have been supplying UAE businesses with materials handling solutions for more than five years, we are aware of the frantic pace at which UAE businesses operate.
The most important services offered by Hamdan Forklifts Rental Dubai and Car Recovery Services are as follows:
Do you want to rent a forklift in the UAE for a short period of time or for an extended period of time?
Do you require a speedy car recovery service?
Has your forklift malfunctioned and requires repair?
If any of the aforementioned is true, please let us know. Hamdan Forklifts Rental and Car Recovery is a company that is both big enough to meet all of your material handling equipment needs and small enough to give you personalized, local service.
A forklift is a vehicle used in the industrial sector. It has a lot of strength and power to lift heavy objects thanks to its power-operated front platforms. The venue is a structure that can withstand a lot of lifting and moving and has the shape of a fork. Diesel and electric batteries can both power forklifts.
Hamdan Forklift Rental, which rents a variety of forklifts in Dubai, offers a wide range of lifting and moving services in Dubai. In order to assist a variety of organizations, we provide open and helpful services throughout the UAE. We always have the best choices that meet the needs of all businesses. Additionally, we supply specialized forklifts, such as a diesel-electric, battery-powered model that is resistant to explosions.
TESTIMONIALS
What People Say
Very happy with the service. Arrived on time, professional and polite driver. Reasonable price. I will definitely use them in the future and will recommend to my friends.
Excellent Professional service. I will never forget the excellent service for the cheap price they provided to me. Thank you guys keep it up