Forklift Rental Sharjah
Forklifts are great for businesses that need to move heavy loads around. They have a high lifting capacity, which means they can lift up to 1 ton per hour. In addition, forklifts are also very easy to operate and maneuver because they have been designed with safety in mind.
Forklifts are used for carrying and transferring goods. They are also known as pallet trucks, or simply "trucks". A forklift is a vehicle that has the ability to move objects from one place to another using its mechanical arms or legs. It can be used in warehouses, factories and other industrial centers where large amounts of heavy materials need transportation from one place to another quickly and efficiently.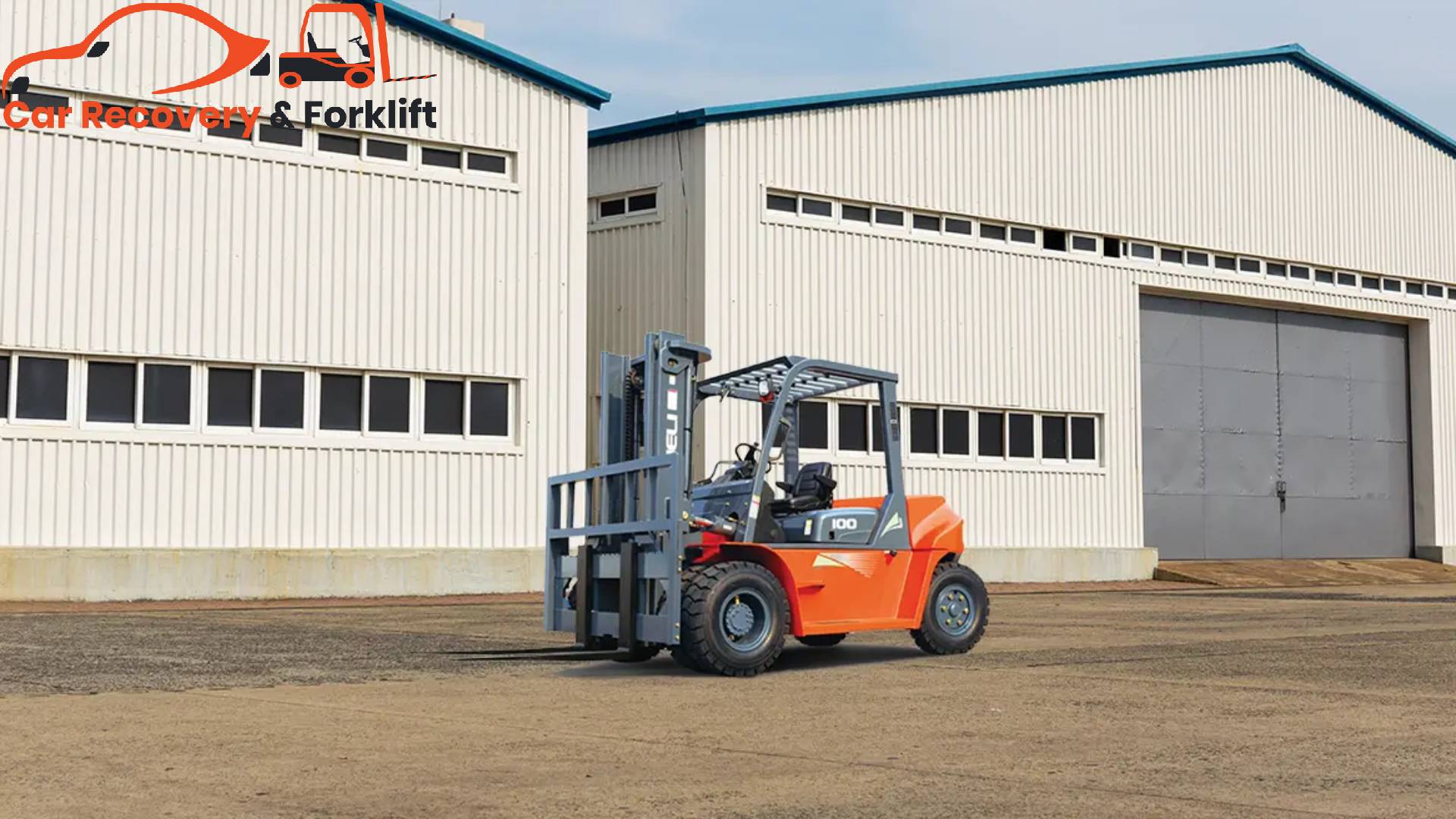 Forklift Rental Sharjah
A forklift must meet certain safety standards set by law before being used on public streets or highways – for example: a clear line of sight between operator and vehicle; adequate guards around tires; good visibility at all times; sufficient clearance between wheels/axles/body panels such as doors etc., with no obstructions nearby (such as walls).
Read More : 4 Reasons Why It Might Be Better to Rent a Forklift Than Buy One
Forklifts are a great way to move heavy loads. They're used in warehouses and industrial settings, but they can also be rented out at companies that need them.
A forklift is controlled by someone on a computer who tells it where to go, how fast it should go and how much force (or lift) it should exert on each part of the load as it moves along.
In this article, we will cover all of these topics in detail so that you can learn more about how forklifts work!
fork lift in Dubai
For example, fork lifts can be rented in Dubai and Sharjah. They are used to load and unload trucks on the ground level or on a platform that is elevated above the ground. Forklifts are also used to transport goods from one place to another within your facility or warehouse facility.
Forklifts help maximize productivity by allowing workers to move more efficiently than they would otherwise be able to do if they had only their hands free while working.
Forklift rental in Dubai
Forklifts are the backbone of any warehouse. They help you move products from one location to another faster than by hand, making your business more efficient and profitable. If you're looking for a forklift rental in Dubai, then look no further! We offer forklifts at affordable rates so that everyone can get their hands on one without breaking the bank. Our fleet consists of top-quality models from leading manufacturers like Jungheinrich and Manitowoc, which means they're built with comfort in mind as well as durability; these machines won't let you down when it comes time for heavy lifting or transporting large loads around your facility!
Read More : Forklift Rental Al Quoz
pallet truck in Dubai
A pallet truck is a vehicle that moves containers and other cargo on flat surfaces. It can be used for transporting products in warehouses or on docks, as well as in retail stores.
If you want to use a pallet truck rental service, then there are several advantages:
You will save money on shipping costs because they are much cheaper than using your own equipment
You will not have to worry about wasting time trying to find the right type of container before renting one from us
forklifts for sale in Dubai
Forklifts for sale in dubai
We have a wide range of forklifts for sale in Dubai. These are available at affordable prices, so you can buy one without breaking your bank account. We also offer new forklift trucks, which are ideal for businesses who need them but don't want to spend too much on them. If you're looking for a rental forklift truck, we have few options available as well!
New forklift for sale in Dubai
A new forklift is more efficient, safer and easier to use. It's also more reliable.
For example, a new forklift has advanced features that make it easier for you to complete your work tasks with less effort. The latest models have built-in safety features like safety belts and lights that make them even safer than older models.
rent forklift truck in Dubai
Rent a forklift truck in Dubai
If you are looking to rent a forklift truck, then we have the right solution for you. We provide rental solutions for all types of equipment including mobile cranes, elevators and more. Our customers can choose from our wide range of products that includes heavy equipment like vertical mast hoists (VMO), mobile cranes and other lifting machines as well as skid steer loaders. We also provide sales & maintenance services for these products which will help them keep them running efficiently year after year.
The most important thing about renting any type of equipment is safety so it's important that our customers make sure they get it from someone who knows what they are doing before hiring anyone else!
Here are some takeaways from this post
Here are some takeaways from this post:
Forklifts are a great way to move heavy loads and keep your business moving. You can rent one with ease at our company, which is located in Sharjah. We also have access to many other forklift types if you're looking for something more specialized than what we offer here.
If you need a new pallet truck or any other type of equipment, contact us today so we can help!