The Pros and Cons of an Electric Forklift
The electric forklift is becoming increasingly popular, but do you need one? To assist you in making an educated decision, we present the benefits and drawbacks.
Are you debating whether or not to purchase an electric forklift? The engineering of many other electric vehicles has improved to the point where they can be as dependable as gas guzzlers. However, does this hold true for forklifts?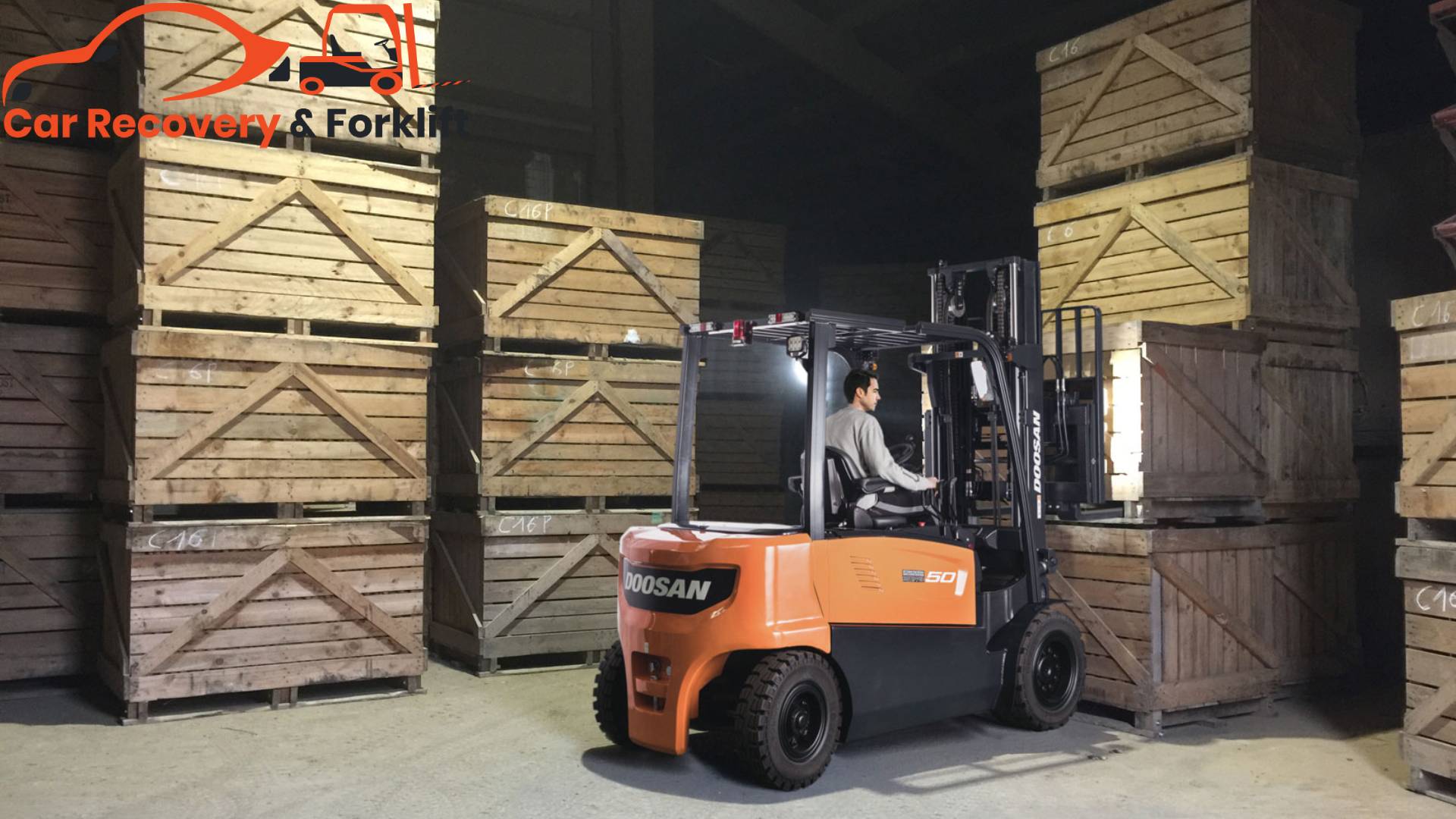 Will it be able to withstand the strain of moving large objects around a site for an entire day? Is it possible that the battery will die in the middle of an important task? In the event of any of these occurrences, what kinds of contingency plans are required?
An electric forklift can provide numerous financial and environmental advantages, depending on the industry. However, not every company or circumstance would benefit from this approach. If you're looking for a new forklift, consider these benefits and drawbacks before making a purchase to avoid being surprised.
An electric forklift has many advantages that are the same as those of other vehicles, such as being silent and emitting no emissions while in use. However, there are some benefits that only forklifts offer that you may not have considered.
No Exhaust Fumes
In contrast to diesel and LPG forklifts, electric forklifts emit no harmful fumes and produce no emissions at all. Because of this feature, they are ideal for use indoors, particularly around polluted-sensitive items like food. Because they won't be breathing anything harmful, it is also better for the other workers.
Less Maintenance
Electric forklifts, unlike their fuel-powered counterparts, do not require as much upkeep due to the absence of an engine or transmission. The battery, drive motors, and moving parts are the primary components you'll need to service. Additionally, the servicing intervals are significantly longer, which means that your day-to-day operations will be less disrupted.
Better Rear Visibility
The LP tank that sits on the back of an electric forklift is not present. To the delight of safety inspectors, nothing is actually obstructing your rear view or taking up space. Instead, the battery is hidden under the operator seat to counterbalance the forklift and give you full 360-degree visibility whenever you need it.
Other Electric Forklift Advantages
There are numerous additional advantages to switching to an electric forklift. The following are some of the most common reasons why businesses have adopted one:
The maximum lift capacity is 40,000 lbs.
there is no lag time in getting power to the wheels, so you only need space for a charging station.
Electricity costs are significantly lower than fuel costs.
Automatic braking models help reduce wear and tear on the vehicle.
There are no requirements to replace or dispose of harmful chemicals like engine oil or coolant fluids.
Electric forklifts have a long lifespan, about 15,000 hours, compared to 12,000 hours for gas models.
The chassis is often smaller, which improves turning into
While purchasing an electric forklift has its advantages, there are a few other factors to take into account before making a decision. It might end up costing you more money than it is worth in the long run.
Higher Upfront Costs
The price of an electric forklift will be your first obstacle. Compared to a diesel, gas, or LPG vehicle, it costs a lot more. Therefore, you will need to decide whether the savings on upkeep and the initial costs will be worth it in the long run.
Flat Batteries
An electric forklift may not be able to reach the required yards if your warehouse or job site operates on multiple shifts. After charging for eight hours, traditional batteries need another eight hours to cool down. Opportunity charging can be used with lithium-ion batteries, but in order to get the most out of performance and lifespan, all staff members must work together.
Not Suitable for All Environments
Electric forklifts are good for the environment, but they can't handle some kinds of weather. The risk of the battery overheating increases if it gets too hot. If it is not properly sealed, when it rains, the water can cause significant damage.
Other Electric Forklift Disadvantages
Electric forklifts have made significant progress in their development, but they are still far from being able to completely replace conventional forklifts. You might also encounter the following issues:
The installation of charging stations will necessitate specific locations
Your facility may not be able to supply the required voltage
Heavier battery models may require special lifts
The battery charging process may produce flammable fumes, making it unsuitable for use in all workplaces
It is not recommended to use the battery in cold storage environments like freezers because moisture and condensation can damage the electrical components.
It all comes down to how you use it and what kind of application you're in when deciding whether or not to use an electric forklift.The electric alternative has come a long way, but it still needs to get better before it can be your only choice for forklifts.
Visit one of our dealerships if you're looking for an electric forklift.
We offer Hyundai, Komatsu, and Unicarrier models and offer parts and services whenever you need them. Find out how we can take your company to the next level by checking out our forklift selection right now.